Psychologist - Presenter - Trainer - Coach
As a licensed psychologist, marriage and family therapist and a child specialist, Dr Lawrence has knowledge for the situations that arise from people dealing with people. Her expertise brings a enlightening agenda to your event.

She has created The Art of Intentional Loving, A Path to Creating Happiness, Harmony and Intimacy in Your Relationships, a series of workshops inviting us to examine our core needs for love and attachment and to gain awareness in the part they play in making our relationships flourish or fail.
---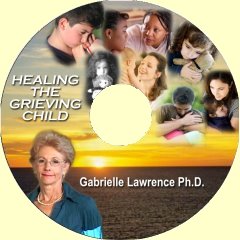 HEALING THE GRIEVING CHILD
In the past it was believed that children were not severely impacted by the death of a loved one or by other serious losses. Today, we know this is not true. Childhood grief, if it is not dealt with in childhood, can create serious complications throughout a person's life time. Because of this, it is important to know how to identify and treat childhood grief. Dr. Lawrence is offering a new DVD to assist parents and care givers help children cope with grief and loss. Click here for more information.
---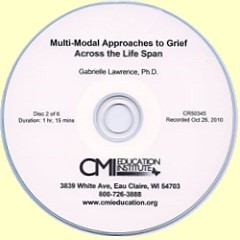 MULTI MODAL APPROACHES FOR GRIEF ACROSS THE LIFE SPAN
Dr. Gabrielle Lawrence's 20 year history of research and grief counseling has led to a deeper understanding of the trans-generational dynamic of severe grief and loss. Quite simply, what is not healed is most often passed on to the next generation resulting in more traumatic losses.

Her new seminar, "Multi-Modal Approaches To Grief Across The Life Span," provides clinicians with a comprehensive view of traumatic loss, and new, powerful approaches for processing and healing. Click here for more information.
---